MESSI WANTS ARGENTINA RETURN
Lionel Messi may have been in Spain from the start of his teens, but he has revealed his inner desire to play in the Argentinean league at some time in the future.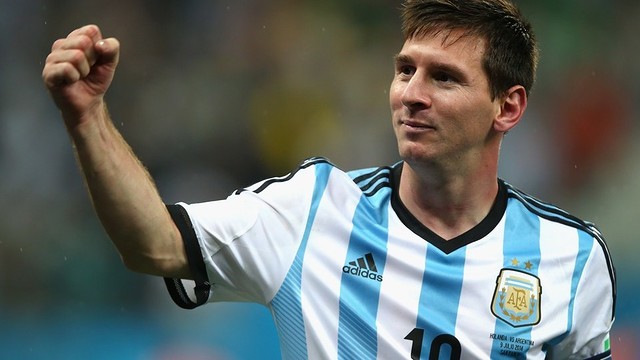 The latest revelation comes amidst speculation that the Barcelona superstar may not want to retire at the Camp Nou.
This would go against his previous statements where he has expressed his desire to stay loyal with the Catalan club until the end of his career. Messi would not have been the player he is today had it not been for the support from Barcelona when he was struggling with growth related issues at a young age.
Messi started his football with Newell's Old Boys for six years from 1994 to 2000. After spending more than a decade in Spanish football, the Argentine has grown into the best player in the world without a shadow of the dispute. He has won the FIFA Ballon d'Or award five times in his career, which is two more than his nearest competitor – Cristiano Ronaldo.
Messi has the chance to create more history going forward. His Barcelona team are unbeaten in the last 34 games of all competitions. They are also on the verge of sealing a place in the quarter finals of the Champions League after getting a 2-0 win over Arsenal in the first leg of the last 16 round - those of you who play bets online may be interested to know that you can get double-odds on Barca qualifying if you set up a new account with some sportsbooks - it's a dead cert, surely?
"It's something that I would still like to do. I don't know when, but it's a possibility. I haven't set myself any goals, short or long term, but I'd like to keep playing while my body allows it and I have something to offer the team. When I know that it's time, I'll make a decision. I prefer to win something with the national team. I am not interested in records. They are there, but that does not make you win titles," said Messi.