ENGLAND AIM HIGH
Jonjo Shelvey, the 23-year old Swansea City player who has earned a national recall, has said that the Three Lions have set the target of topping their Euro qualifying group by winning each and every match.
The Three Lions have secured wins in the 8 games that they have played so far and are already at the top of the Group E table.
One more win would probably see them through to the tournament proper, but, according to Shelvey, the manager does not want the players to start taking it a little easy once the qualification is achieved.
Speaking on the sidelines of the training session the other day, Shelvey said, "Roy is quite keen that we should try and finish with 30 points. He believes we are capable of doing that and we are also backing ourselves. There is a lot of skill in the group at the moment and irrespective of who gets the opportunity, we can get the job done."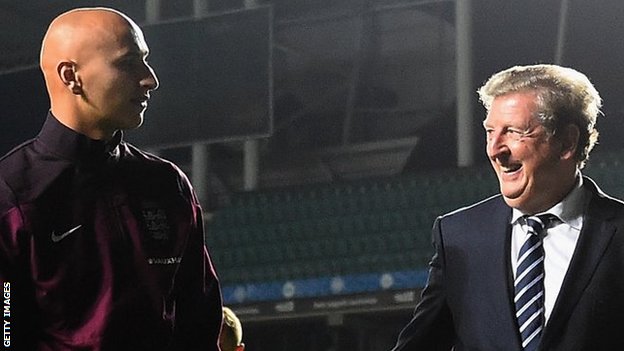 The next Euro qualifying game that England is going to play is versus San Marino and that is to take place at the San Marino Stadium, Serravalle. The latest odds from the online pundits suggest that England will win comfortably, leaving their 100% record in tact.
Shelvey would perhaps feature there at some point of time. The midfielder had last represented his country three years back. It was his debut game and the opponent at that time was also San Marino. He had substituted Michael Carrick in the second half. On Saturday, he might start.
This San Marino game can go down in the history books of England if Wayne Rooney secures a brace. Doing that, he will break the record of Bobby Charlton of being the highest scorer for the Three Lions at the international level.
Currently at 48, Rooney is at a distance of just a solitary goal from Charlton.