THE PARADOX OF A CRAPPY PLAYER IN A PREMUIM TEAM
On a night Jose Antonio Pizzi led Chile to their third consecutive trophy final, hashtags of Portugal and that of the South American country was always going to trend on Twitter.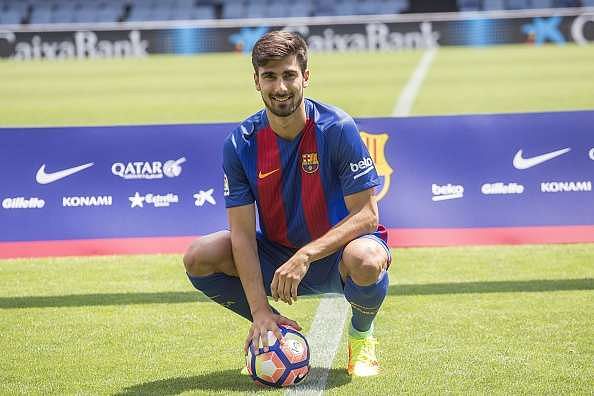 And of course that of Ronaldo because, well, he is four-time Ballon d'Or winner Ronaldo – the Galatico who somehow happens to have more twitter followers than Real Madrid itself.
Barcelona midfielder Andre Gomes however did find himself among the hitlist of the brief famous twenty. That normally happens if a player rises above the rest of both his mates and opposition by displaying something worth talking about like Mandzukic's overhead kick against Madrid in Cardiff or even Claudio Bravo's heroics.
Except of course Andre, like he has experienced throughout last season was trending for the wrong reasons. You know so when you get tongue-cheeked that the only reason Barcelona is keeping you in their team is to avoid shortage of "handsome marketable faces" something people like David Beckham later became chased for later in his career. And of course he was never pathetic either.
Gomes had four chances to hit the back of Claudio Bravo's net as Portugal battled Chile for a spot in Sunday's Confederations Cup final and yet missed all.

His sloppiness in keeping possession laid out to him from the pass of a team mate to his own sluggishness in releasing timely passes to the Iberians attack wrapped up a night where picking out just one contribution from the 23-year old is like looking for a lost diamond in the Sahara desert.
It is even with greater shame that no too long ago, it was reported that Barcelona turned down a €35 million bid on the Portuguese behalf from Juventus. One can only imagine the fury of arguments that must be going on among all the people in charge of making sure the Catalan side to remain competitive for years to come.
For Gomes though, only God knows how he got to Barcelona and only he knows when the cup of his incompetence will be deemed filled.