Real Madrid star Cristiano Ronaldo could be awarded yet another Ballon D'Or title this year as he continues his brilliant run.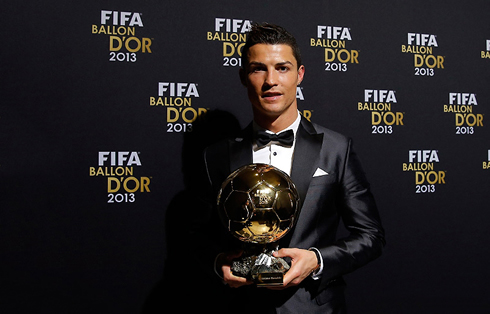 The Portuguese star has scored eight times in his last four Champions League games. With Real set to meet Juventus in the 2017 UEFA Champions League final in Cardiff, a victory for the Spanish side would see Ronaldo possibly lift the coveted prize this year.
Not too long ago, Ronaldo was on his longest drought in European football: 600 minutes without a goal. His double in the first leg against German giant Bayern Munichclosed discussions into such matters. He followed it up with a hat trick at Estadio Santiago Bernabeu to leave his fans asking for more and his detractors confused at the sudden switch. Against Atletico he scored more.
Ronaldo is way behind his arch rival Lionel Messi in goals this season. The Argentine has netted 51 times in all competitions this season. However, if Real do the double this term: winning the Champions League – their third in four years – and the elusive La Liga title, what can stop Ronaldo from his record equalling fifth Ballon D'or?

Barca are expected to coast to victory in the Copa del Rey against Alaves in May. They remain the sole contenders for the La Liga this term. Any slip from Real and the story would change – something Messi caused with his goal at the recent El Clasico
If Messi and Barca can beat Real to the La Liga and they do the local double by lifting the Kings Cup, it might be enough for Messi to overthrow Ronaldo and claim a record sixth Ballon d'Or.
Aside these two, if Juventus shock Madrid in the Champions League final, goalkeeper Gianluigi Buffon could get a rare mention in the top three this year.
---