Zlatan: Hero or Hyperbole?
After a glittering career spanning over 15 years at many of the top clubs in European Football, Swedish striker Zlatan Ibrahimovic has opted to swap Paris for Manchester in a free transfer move to Old Trafford this summer.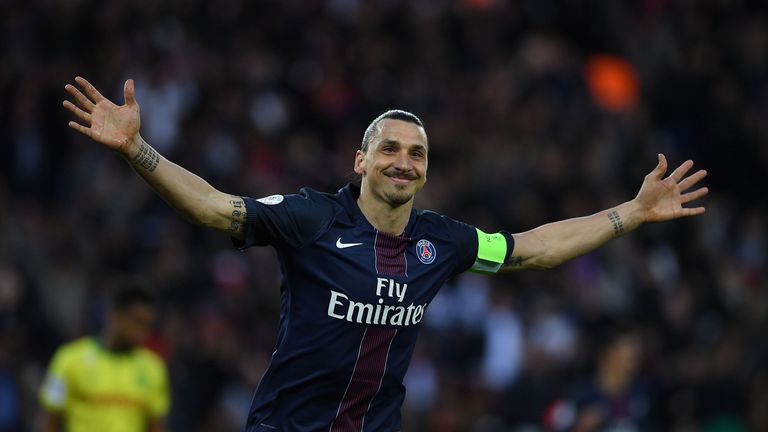 At 34 years of age, Ibrahimovic's best years are almost certainly behind him, but his recent efforts in the French capital bode well for United and their new boss, Jose Mourinho. Ibra hit 113 goals in his four seasons for perennial title favourites Paris St. Germain and United fans will be hoping for a similar return after the uninspiring last two seasons under Louis van Gaal.
Goal action was at a premium in the Dutchman's reign, but with Mourinho now in charge at the Theatre of Dreams, alongside new signings Eric Bailly and Henrik Mkhitaryan, and with at least one more major signing imminent, United's hierarchy will be expecting to improve on their fifth-placed finish from last season after another hefty outlay of finances to the playing squad.
United only trail neighbours Manchester City in the Outright betting for the Premier League title race – with London clubs, Arsenal and Chelsea closely behind. It will be an interesting watch to see how Ibrahimovic will be deployed in Mourinho's United side, and most importantly, if Zlatan can be successful in the Premier League in comparison to his previous clubs.
Goal threat required
It is almost certain that Ibrahimovic will be used as the central striker in United's attack. Mourinho had previously used a 4-2-3-1 system to excellent effect until his disastrous last season at Stamford Bridge. With the players at his disposal at Old Trafford, the Portuguese could simply place the likes of pacey forwards Anthony Martial and Marcus Rashford to work the flanks and help ease Ibrahimovic's workload, so the Swede can focus on being the consistent goal threat that United have been so desperately lacking. The veteran forward is equally adept playing with another striker or a 'number nine and a half' as Mourinho said in his unveiling as United boss, so Wayne Rooney or Mkhitaryan could also be very useful alternative strike options for the Reds.
Controversy
The arrival of Ibrahimovic is likely to bring goals, but also controversial moments. Examples of this date back to 2010 during his time with AC Milan as Ibrahimovic was embroiled in a training-ground bust-up with fellow team-mate Oguchi Onyewu that left Zlatan with a broken rib, after Ibrahimovic had earlier waded in with a two-footed challenge followed by a head-butt. It is not only his physical attributes that has landed the Swedish legend in hot water previously, as a rant last year about French refereeing led to a four-game ban and criticism from French politicians. It must also be said that when Mourinho and Ibrahimovic previously worked together at Inter Milan back in 2009, that the Swede was perfectly behaved – and United will be hoping for similar.
Experience is key for Reds
On the surface, the deal to bring Ibrahimovic to Old Trafford works well for two key reasons – firstly United need a consistent goal threat that has been lacking in recent seasons since the departure of Robin van Persie to give United real hope of securing Champions League football once again. Secondly, despite the huge potential of Martial and Rashford, United were badly lacking experience at the sharp end of the pitch. Ibrahimovic brings this to the table, and his undoubted experience can rub off on the promising pair till Zlatan decides to ride off into the sunset – and likely retirement.
Ibra has brought almost guaranteed league success to his employers throughout his career with 13 titles since his Ajax debut in 2001 and that type of winning mentality is exactly what Mourinho is trying to instil for the first time since the days of Sir Alex at Old Trafford. Time will tell though, if Zlatan can be the instigator of dreams again for United fans.