Can Anyone Overhaul Real Madrid?
The minnows of Europe may only just be dealing with the preliminary rounds of the Champions League but as the major nations' league campaigns get underway, fans of Real Madrid will be wondering whether they can be the first team since Milan in the late 1980s to retain the trophy.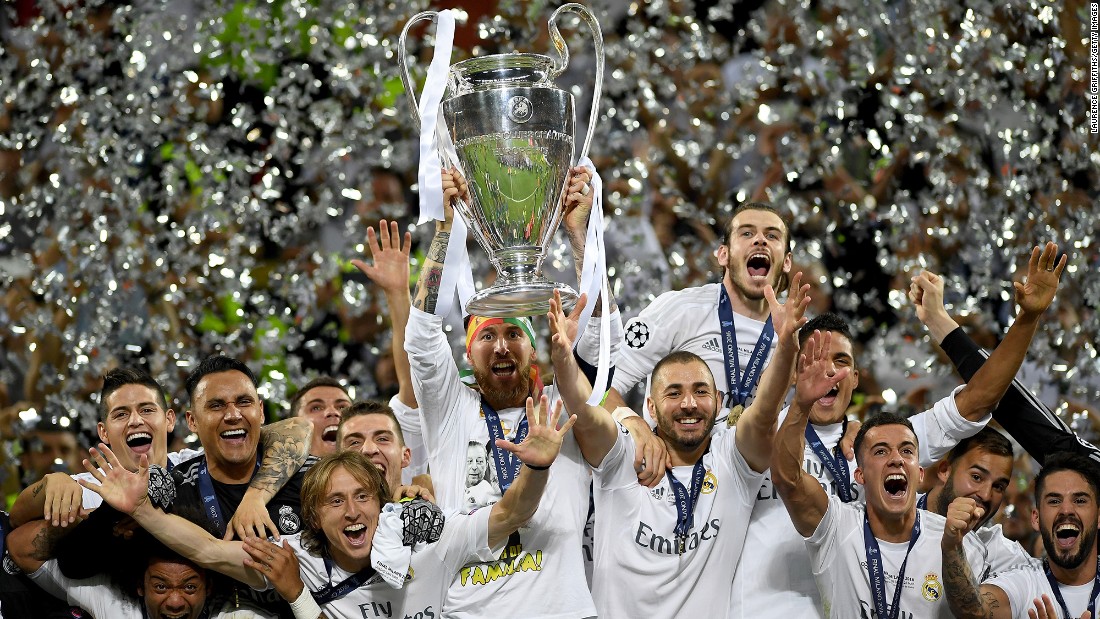 There will be a host of familiar faces coming up against the Spanish champions, but with a Super Cup victory already recorded against Sevilla – and a jubilant Ronaldo on a high after this summer's European Championship – can anyone stop Real Madrid this season?
The Greatest of Rivals
As in their domestic league, the main challenge for the title and the favoured pick for many, will be Barcelona. Losing to Atletico Madrid in the quarter finals last season was not good enough and they will be looking to get to at least the final – as usual. Although they haven't made any 'galactico' signings in the close season they have added Ronaldo's attacking Portugal teammate Andre Gomes and France's Samuel Umtiti to help at the back after the departure of the hugely influential Dani Alves.
Barcelona still has Messi, Suarez and Neymar up front so they are hardly lacking in star names. The bookies make them the favourites for the trophy –ahead of Bayern Munich and Real Madrid - so the cup could well make its way to Catalonia again.
Usual Suspects
Other big names in European football that will push Real Madrid all the way will be Juventus, Bayern Munich and crosstown rivals Atletico.
Bayern have raided Dortmund once again to bolster their defence with Mats Hummels as well as acquiring the services of teen sensation Renato Sanches from Benfica. If fans didn't know too much about the Portuguese midfielder before the Euros they do now and his strength and pace could set the Bundesliga – and the Champions League – alight this season.
Juventus will look to completely dominate Italy this year, adding Higuain from Napoli as well as Pjanic from Roma. But they could find European competition a little harder since the loss of Pogba to the Premier League. Morata returning to his parent club (Real Madrid) is a huge loss also and the big trophy might just be a step too far from them.
Last year's beaten finalists, Atletico Madrid, will be hoping to go one better this year with Antoine Griezmann leading the way after a successful European Championship in his own country. They have also added the very impressive Kevin Gameiro who sparked Sevilla's comeback in last season's Europa League final against Liverpool. Atletico can beat anyone on their day but even with the return of prodigal son Fernando Torres (again) they might not have enough.
English Challengers
Manchester City made it all the way to the semi-finals last season but you have to go back to 2012 for the last English Champions League victory when Chelsea beat Bayern Munich at their own ground. City look the most likely Premier League contenders after spending big once again adding long time transfer target John Stones as well as Ilkay Gundogan, Nolito and Leroy Sane to an already talented squad. As ever it will depend how the new boys gel into the side but the main arrival in east Manchester is Pep Guardiola and we all know how successful he's been in this competition.
Arsenal will be hoping to land the trophy in what could be Arsene Wenger's last season but the north Londoners have looked unimpressive in the Champions League for a while now.
Spurs and Leicester are the other English interest this season and it is fairly unlikely that either of them will get too far in the competition. But then no-one thought Leicester would win the Premier League last season so who knows what might happen!
Repeat Winners?
It seems to be too much for anyone to win the Champions League back to back but if Ronaldo and Gareth Bale can continue the form and success they showed for their respective countries at the European Championship you would have to say that they stand a good chance.