France manager Didier Deschamps has highlighted Antoine Griezmann as one among the potential candidates who could compete for the Ballon d'Or crown. The Atletico Madrid star was one among the many standout performers for Les Bleus during the recent World Cup and Deschamps believes the marksman should come at least close to the prestigious accolade.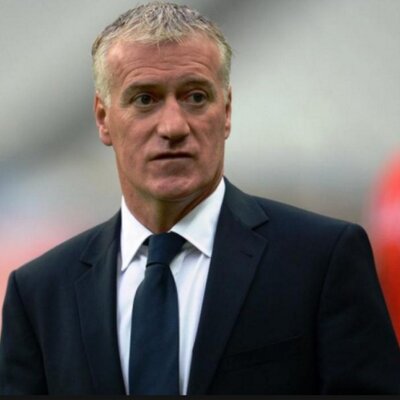 Speaking to L'Equipe, he said: "He's a potential candidate for the Ballon d'Or, yes, he deserves it. It's not just him, but he deserves it. The Ballon d'Or, that would be a very good thing.We've seen so many times, there are two who are still there... Come on, even three, you have Messi, Ronaldo with everything they represent in the world and what they do. Neymar too, even if he arrives behind."
Aside from Griezmann, Deschamps also mentioned the names of Kylian Mbappe, Raphael Varane, and Paul Pogba for the award, though he admitted that neither of them may break the Lionel Messi, Cristiano Ronaldo cycle this year. Both Messi and Ronaldo have shared the Ballon d'Or accolade over the past ten seasons and the latter appears likely to secure another this time, barring a big surprise.
Messi had been the dominant figure in terms of the award until 2012 but things have since fared differently with Ronaldo securing the individual title in four of the past five seasons.. As a result, he is once more the favourite for the same after helping Real Madrid secure a third-straight Champions League crown during the previous campaign.
Meanwhile, France are currently on a high after their second World Cup title but Deschamps would surely be eyeing further success in two years' time when they contest for the Euros. Les Bleus previously reached the final of the European Championship in 2016 only to succumb to an extra-time defeat at the hands of Portugal.
---