Paris Saint Germain (PSG) talisman KylianMbappe enhanced his FIFA Ballon d'Or Award bid with two goals as he helped his team to secure a place in the French Cup final at the expense of Montpellier on his return from injury.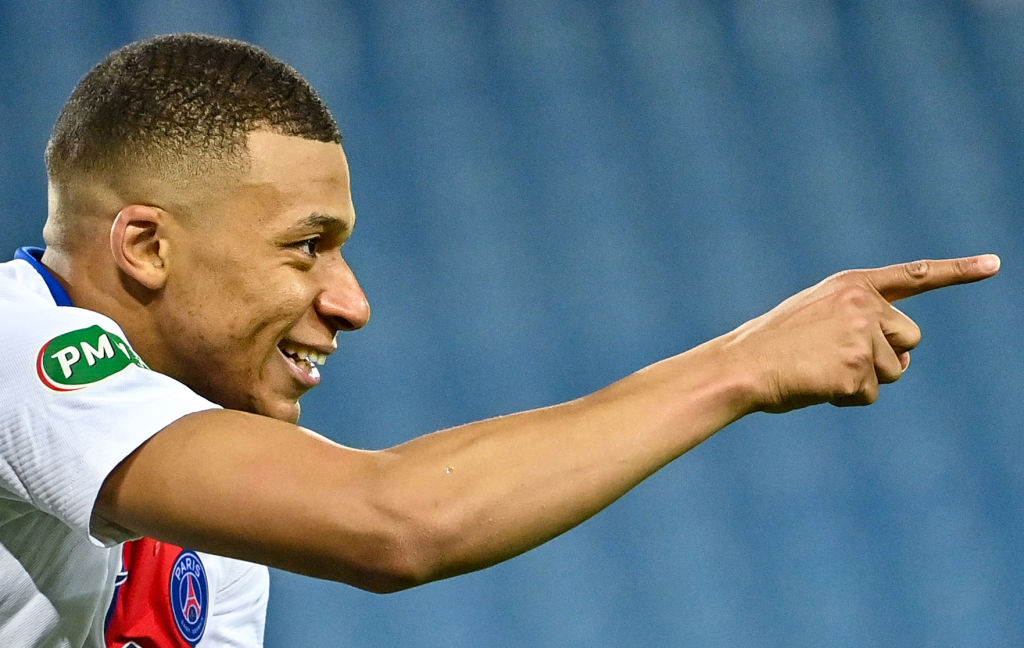 Mbappe picked up a calf injury in the first leg of the Champions League semi-final tie between PSG and Manchester City at the Parc des Princes at the end of last month and that forced him to miss three games in all competitions though he was on the bench for the second leg clash with the aforementioned English opposition at the Etihad Stadium last week Tuesday.
The French World Cup winner missed the games against Lens at home in the league, the away game at Manchester City in the Champions League as mentioned above and the away game at Rennes in the league.
Mbappe returned from injury with a bang as he scored twice in the 2-2 draw with Montpellier in the French Cup semi-finals to boost his quest to win the FIFA Ballon d'Or Award at the end of the year. He played 82 minutes before Everton loaneeMoiseKean replaced him. Italian international Kean is on loan at PSG from Premier League team Everton. At the point of his exit, PSG were leading 2-1 before Andy Delortequalisedfour minutes after Mbappe left the game. In the end, Montpellier player Junior Sambia missed in sudden death during the penalty shootout to hand PSG a 6-5 win on penalties and a place in the French Cup final where they would face AS Monaco.
PSG were eliminated in the Champions League semi-finals and this could work slightly against Mbappe in his bid for the FIFA Ballon d'Or Award this year. The league title would have soften that setback but Lille are on course to win it as they have a three-point lead over PSG on the French Ligue 1 standings with two games left for the two teams.
---