Argentina international Pablo Zabaleta believes compatriot Lionel Messi has improved as a footballer despite failing to win the Ballon d'Or over the past couple of years. The Barcelona forward won his fifth Ballon d'Or title back in 2015 and he has watched Cristiano Ronaldo claim accolade since then.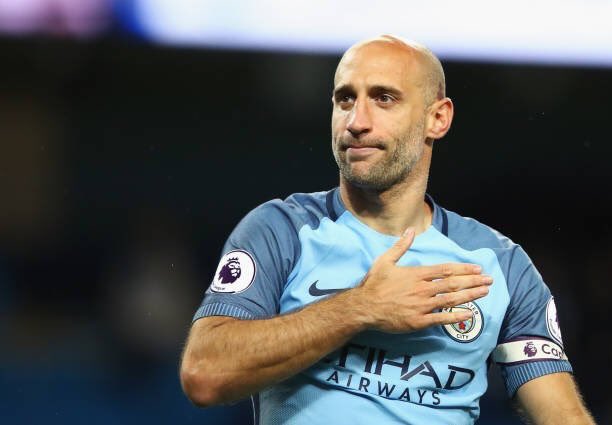 In a report covered by Goal.com, Zabaleta hailed the qualities of his countryman and feels the forward has made significant progress in recent seasons, he said: "Messi today is much better than when he won the five Ballon d'Or awards. He's a unique player, a type of player that we'll probably never see again. "Seeing him develop is something that's difficult to believe."
Messi has once again played a pivotal role in Barcelona's campaign and his 34 league goals have helped the club secure their seventh league title in the last 10 seasons. The Argentine also celebrated Copa del Rey success last month and overall, it has turned out as another smooth season, though Ronaldo could yet beat him to the Ballon d'Or title.
Ronaldo has been pivotal to Real Madrid's Champions League success in three of the last four campaigns and the Portuguese has the opportunity to guide the club to a third successive European triumph this term, should they manage to outclass Liverpool in the final of the elite competition this month.
Nevertheless, Messi should not care much about personal accolades and his focus is likely to lie on the World Cup ahead of the summer. Argentina have been unfortunate to have lost in the finals of their last three global tournaments and Messi will be hoping that the country can go one better, though their defence appears a cause of concern. Argentina were blown away 6-1 by Spain in an international friendly in March and manager Jorge Sampaoli needs to find a fix to the defensive issues ahead of the tournament in Russia.
---