It's a well-known tradition that Brazil is home to raw football talents and that has been proven to be true in the past decades, with a host of talented players coming from the South American country.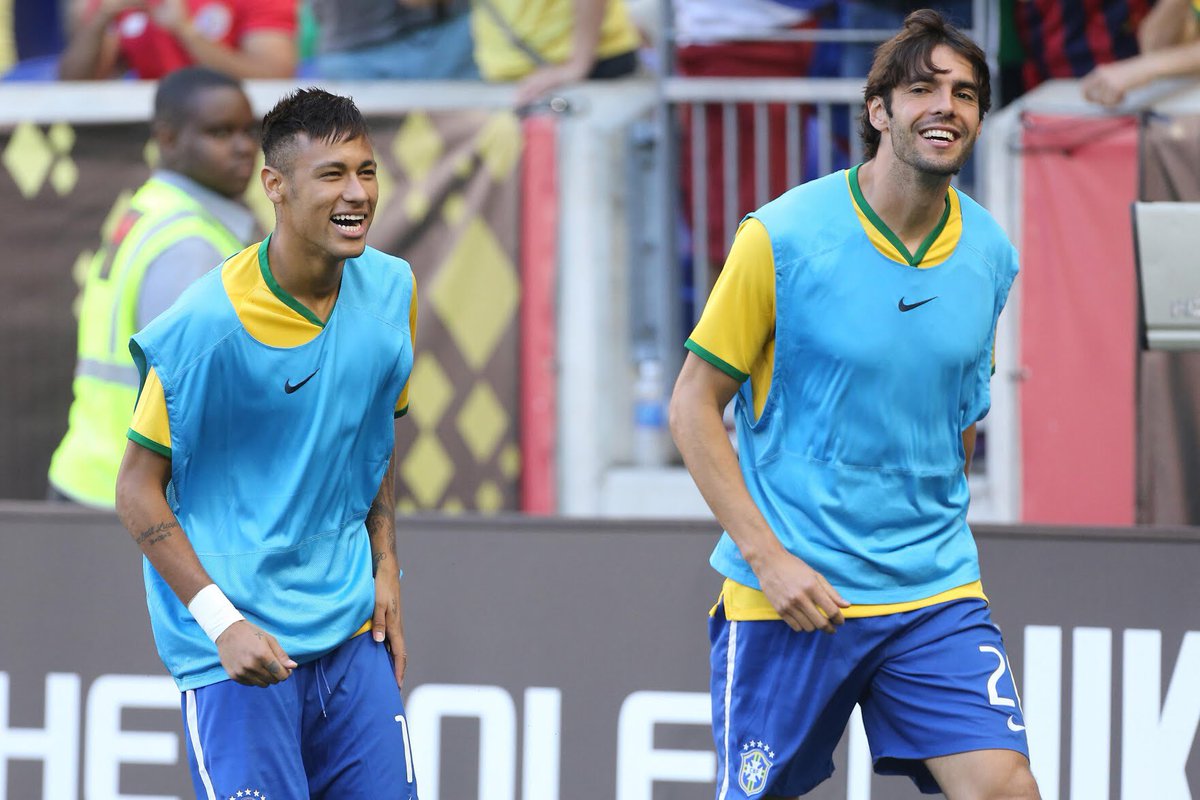 The likes of Pele, Ronaldinho, Ronaldo Fenomeno, Robinho, Adriano, and others have burst onto the scene in the last decades and made a name for themselves on the global scene, and even though not all of them lived up to their exact potentials, most of them became well-known stars.
Some of these stars have had to climb up the ladder of football success from their native Brazil and it was well worth the hustle, with the powerplay website estimating that they were amongst the best-remunerated sportspeople in the world when they were playing! There have been comparisons made between some of these Brazilian stars, including the one between Kaka and Neymar.
Kaka and Neymar both started their footballing career in Brazil, as most of the other stars did. Kaka is a Champions League winner and is also a Ballon d'Or holder, and many believe that this is a good enough reason for him to not be compared to Neymar.
For Neymar, the former Barcelona star is currently still struggling to hell his current club Paris Saint-Germain lift their first-ever UEFA Champions League title. Joining Barca from Brazilian side Santos, Neymar was tipped for big things and he did make a huge name for himself at the Camp Nou.
However, he decided to leave Spain in search of individual honors and to also be the star player on his team since he was being overshadowed by the presence of Lionel Messi. Since moving to Paris Saint-Germain, Neymar has guided the French giants to one UCL final and a semi-final but lost to Bayern Munich and Manchester City respectively.
Neymar may be a more skillful player than Kaka was, but unless he wins the Ballon d'Or, Kaka would always have an edge over him.
---