Real Madrid manager Zinedine Zidane has said that he would not rush recovering Welsh football star Gareth Bale.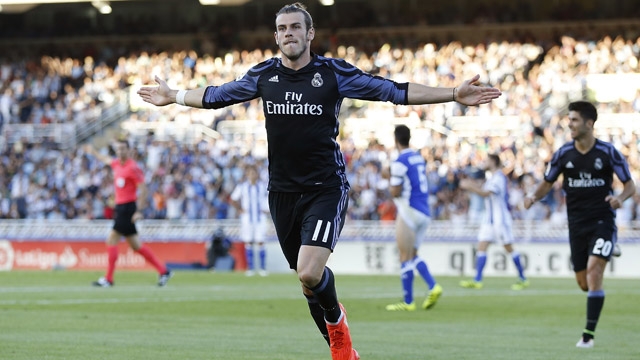 The player is yet to full recover from a long-term ankle injury but it looks like the team needs his help even as they manage to extend the lead in the La Liga.
Madrid are four points clear in the Spanish football league, with a game in hand. Madrid thrashed Real Soceidad on Sunday 3-0 with a depleted first team side.
Bale suffered a ligament damage last November and is eagerly awaited to return to football after undergoing an ankle surgery. He is expected to make his return in March but there have been reports that the struggling side might accelerate his comeback as the team is facing injury crises.
"Our idea is to have Luka back next week. We will see on Tuesday and the same goes for James. Gareth will take a while longer. He is now on the training pitch in boots which is a good sign, but we have to take it slowly," Zidane said ahead of their clash with Celta Vigo.

Cristiano Ronaldo scored a goal in the 3-0 rout over Sociedad. The overjoyed player has seen his tally this season stalled by many factor but the four time Ballon d'Or star seem to be finding his path again. Barcelona forced a 1-1 draw away at Real Betis while Sevilla lost 3-1 to Espanyol, gifting Real a real title shot in years.
While Bale is expected to miss the Napoli tie first leg on February 15, he is believed would return for the second leg on March 7.
Zidane said that the results off the weekend motivate the team, giving them more desire to do well.
---