Bayern Munich striker Robert Lewandowski has boosted his hopes of winning the FIFA Ballon d'Or award later this month after he hit a treble for his team during the away win over FC Koln in what was a German Bundesliga clash. Lewandowski increased his FIFA Ballon d'Or credentials with three goals to propel the Bavarian giants to a 4-0 win at the home of their opponents.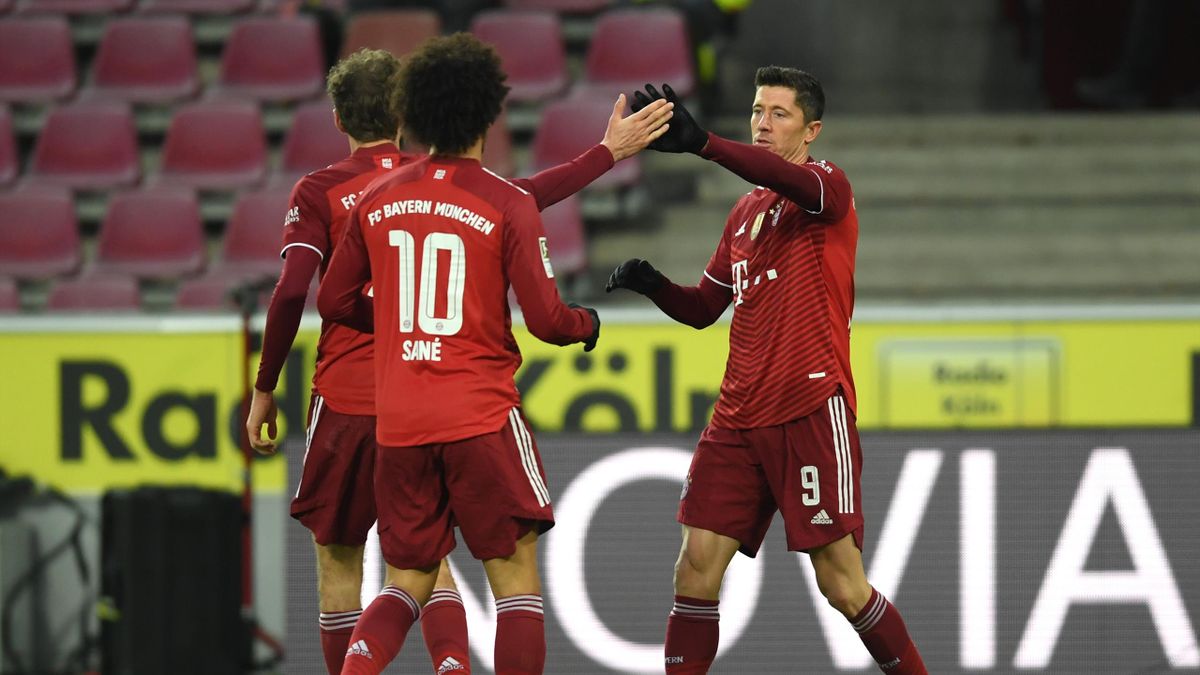 Robert Lewandowski is on the final three-man shortlist for the FIFA Ballon d'Or award for 2021 in men's football alongside Paris Saint Germain (PSG) star Lionel Messi and Liverpool attacker Mohamed Salah.
Lewandowski gave Bayern a perfect start in the ninth minute against home team FC Koln and the lead was doubled by French national team star Corentin Tolisso on 25 minutes to ensure that the Bavarian giants went into the break with a two-goal lead. Polish international Lewandowski completed his brace a little after the hour mark to edge his team 3-0 up before he wrapped up the game with his hat-trick goal in the 74th minute. The ex-Borussia Dortmund striker proved to be the difference between the two teams as Bayern bounced back from their 2-1 home loss to bogey team Borussia Moenchengladbach in their last league outing. Lewandowski was also on target against Gladbach with the first goal of the game but it was not enough after the visitors scored twice in four minutes to lead 2-1 at the Allianz Arena at the break and ultimately win the game to stay unbeaten in three meetings with Bayern Munich this season.
With the big win over FC Koln, Bayern Munich were able to re-establish their six-point lead at the German Bundesliga summit. Nearest challengers Borussia Dortmund had earlier cut the gap to three points with the emphatic 5-1 home victory over Freiburg on Friday. A day later, the gap is back to six points after the win at Koln for the Bavarian giants.
---